What we do
Kyosei Systems develop custom web applications.  If your organisation needs an application for which no suitable software already exists, and if you want it to be delivered via the internet; we can design and build it for you, manage the transition from your existing systems, provide staff training and on-going support.
We use open source technologies, which offer security, value for money and freedom from proprietory shackles.
We specialise in multi-language software for global audiences.  And we have particular experience in database-intensive projects (such as data-warehousing and logistics) and interoperable systems (interfacing with your suppliers, customers and your own existing software)
What's Kyosei
Kyosei is a Japanese concept: a "spirit of cooperation", in which individuals and organisations work together for the common good.  When a company practices kyosei, it establishes cooperative relations with its customers, suppliers, competitors, governments with which it deals, and with the natural environment.
It is because of Kyosei that we launched www.Partnership-Developers.com: a way for new projects to fund their custom web application.
Who we work for
The developers are proud to have delivered projects which have improved customer service or operational efficiency for many well-known organisations.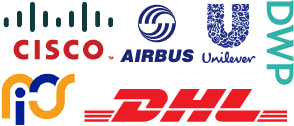 We also work for Enterprise customers with small and medium-sized projects including Web Application Development projects, Content Management Systems, E-Learning, Web Shops as well as simple brochure-ware websites.
Where we are
Kyosei Systems developers are based across countries, but we have two customer bases: in Japan and the UK.
Kita-o-ji 3-chome 5-8
Otsu-shi, Shiga-ken
520-0843
Japan

Tel: +81 503 136 5302
 

13 Runswick Avenue
Whitby
North Yorkshire  YO21 3UB
United Kingdom

Tel: +44 161 408 4297